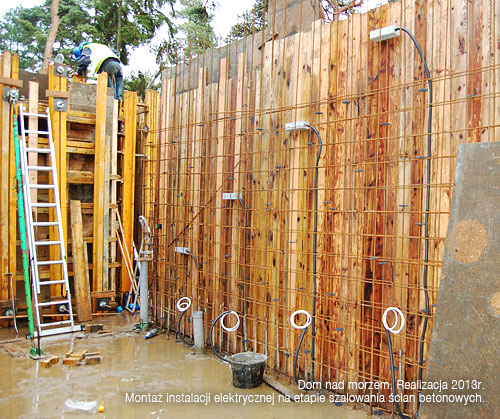 Inteligentne systemy wykonujemy od A do Z. Zaczynamy od ustaleń z inwestorem, wykonujemy projekt, instalujemy okablowanie, prefabrykujemy rozdzielnice. Dostarczamy sprzęt, montujemy i podłączamy wszystkie urządzenia. Od pierwszego przewodu począwszy, na najmniejszej lampce nocnej skończywszy. Programujemy, uruchamiamy i szkolimy. Uważnie słuchamy naszych klientów i wspólnie tworzymy naprawdę inteligentny dom.
Gdziekolwiek jesteś, zawsze wiesz co dzieje się w Twoim domu.
Podgląd kamer, stan systemu alarmowego, zmiana temperatury, zużycie mediów.
Dom zawiadomi Cię, gdy zabraknie prądu czy włączy się alarm.
Zobaczysz, kto właśnie przyszedł – wideofon sam do Ciebie zadzwoni.
W pracy, podróży, na wakacjach.
Ze smartphone'a, tabletu lub laptopa.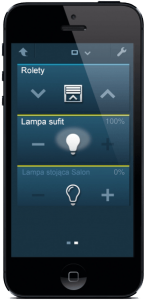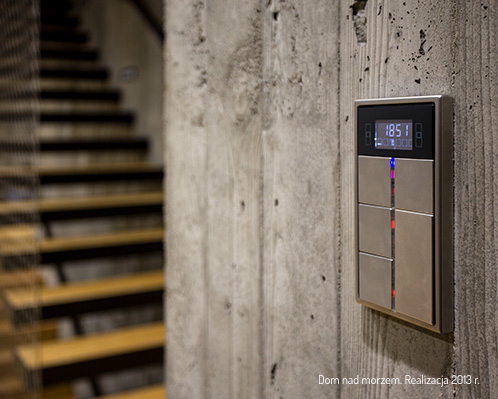 WSZYSTKO W JEDNYM MIEJSCU
Oświetlenie, żaluzje, ogrzewanie, klimatyzacja, sceny i funkcje centralne.
Sterowanie wszystkimi urządzeniami z jednego wyłącznika:
sensora przyciskowego lub urządzenia mobilnego.
Sensor może posiadać wyświetlacz z aktualną godziną, temperaturą wewnętrzną i zewnętrzną, nazwą funkcji przycisku, informować o załączonym oświetleniu, opuszczonych żaluzjach i innych stanach.
DESIGN, KTÓRY PASUJE DO TWOJEGO WNĘTRZA
PEŁNA INTEGRACJA DOMOWYCH INSTALACJI



















OPIERAMY SIĘ NA DOŚWIADCZENIU
Zrealizowaliśmy wiele inteligentnych instalacji. Od małych domów jednorodzinnych, po rezydencje o powierzchni 1.400 m2.
Inteligentny dom to nie tylko okablowanie i przyciski, to przede wszystkim codzienne użytkowanie, wygoda i stabilność działania.
Zamiast czytać listę naszych dokonań, zobacz w szczegółach, jak zrealizowaliśmy Dom nad morzem.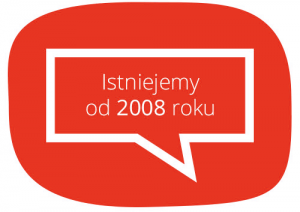 INTELIGENTNY DOM – REALIZACJE
Strzeszyn Grecki – Poznań